Site dedicated to Clinton Atkinson Sr
Clinton Atkinson (my grandfather) owned several Steam cars throughout his life and was in the possession of three of them at the time of his death (5/16/1972).
1922 Stanley Roadster (or a Touring Car of unknown year)
1922 Stanley Brougham - Now owned by Jay Leno
1923 Stanley Sedan - Now owned by Richard Dickey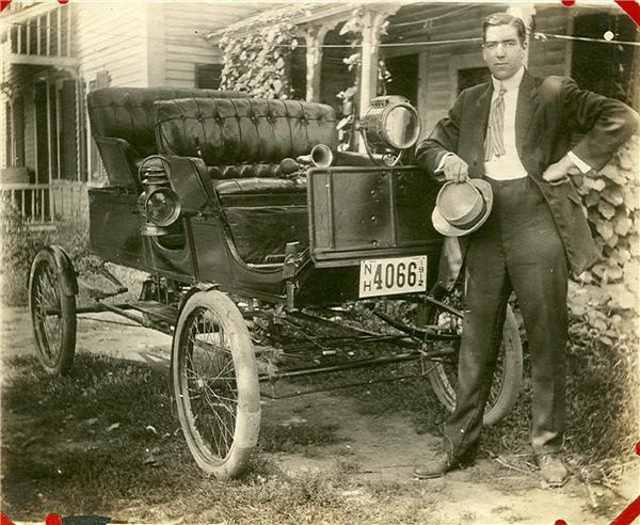 Visit to Don Bourdon's shop
In June I went to visit Don Bourdon and Tim Martin. Don collects Stanley Steamers and his father was friends with my grandfather all the way back in the 30's. Don still owns one of the cars that my grandfather sold to his father and one of his cars still has an original
six tone whistle
made by my grandfather. I put up a page with pictures from that visit. Thanks Don for letting me visit and Tim for arranging it. It was great seeing one of my grandfather's cars and seeing his whistle the way it looks today.
Don Bourdon's Shop